Sixty per cent less waste in our region by 2025! How? By preventing unnecessary waste. If waste does arise, we separate it for reuse or recycling. This way, we do not waste raw materials and do not deplete the earth. We can only achieve this together. You can help too!
Looking for inspiration to avoid wasting resources? These practical tips will help you.
> Also discover tips against food waste
Tip 1 Choose reusable
Bring your own shopping bag and fruit net when you go shopping. Don't accept paper bags either. These are no better for the environment and often can only be used once.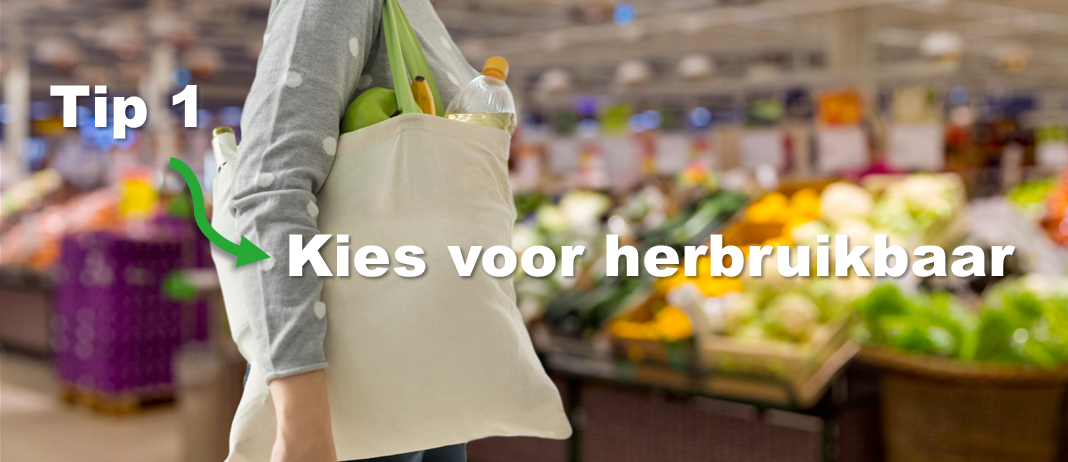 Tip 2 Share, borrow and swap
Doing things like (garden) tools, a party tent and toys together saves money for the environment and the wallet.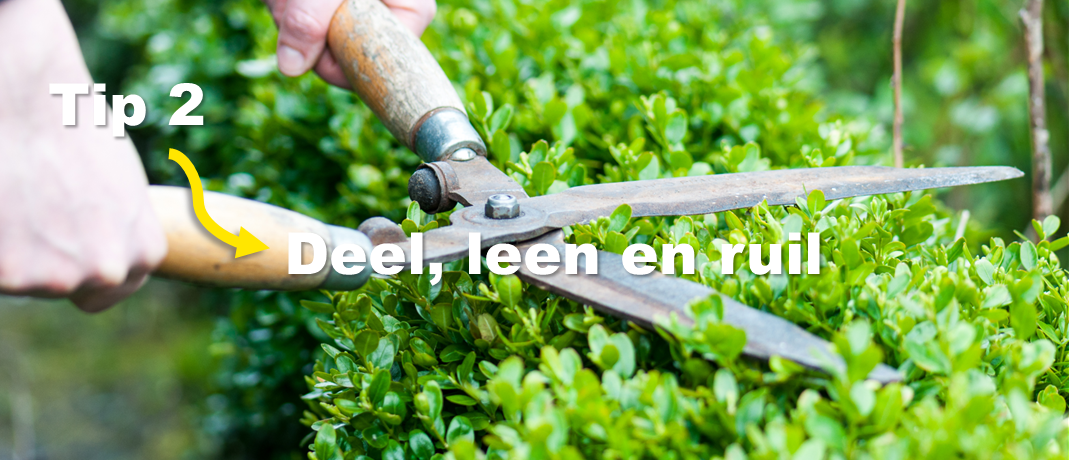 Tip 3 Give away or sell
Do you no longer need a product yourself? Then don't throw it away. But give it a new life. Give it to someone else or sell it. Or bring it to the Kringlooplein, the thrift shop Or the gift shop.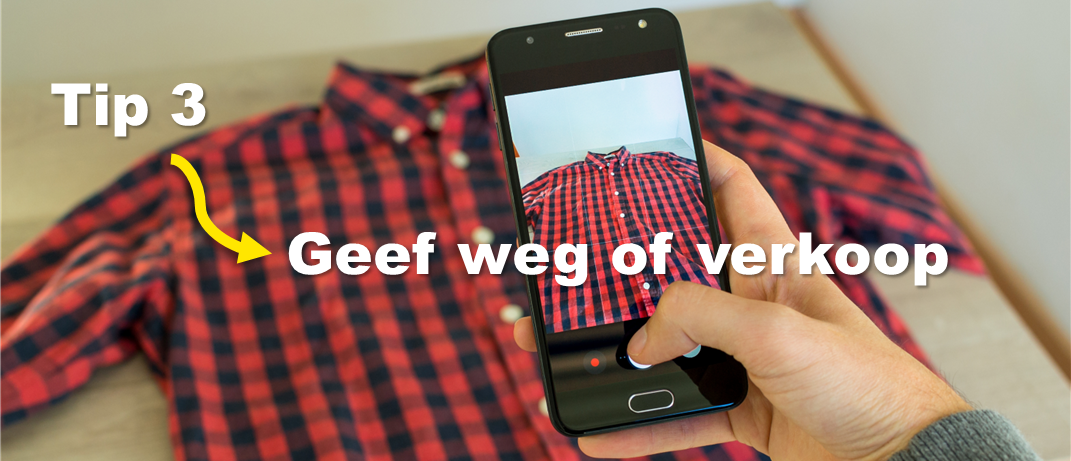 Top 4 Pimp second-hand stuff
Do you still have an old cabinet? Then give it a lick of paint, a different layout or different knobs. That way, you can turn something old into something new.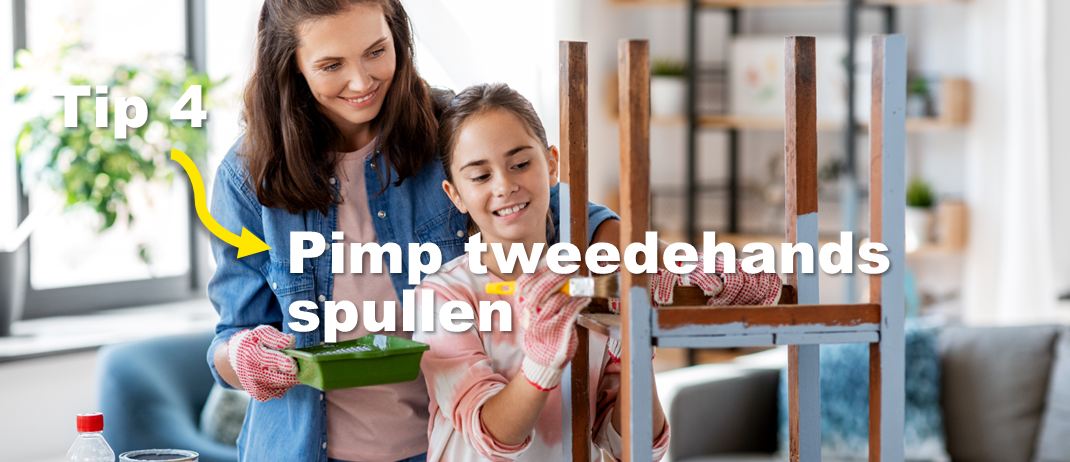 Tip 5 Repair broken appliances
Does a device stop working? Then don't throw it away right away. Try to repair it first, take it to a
repair café
or hand it in at the
environmental street
. So it can be recycled.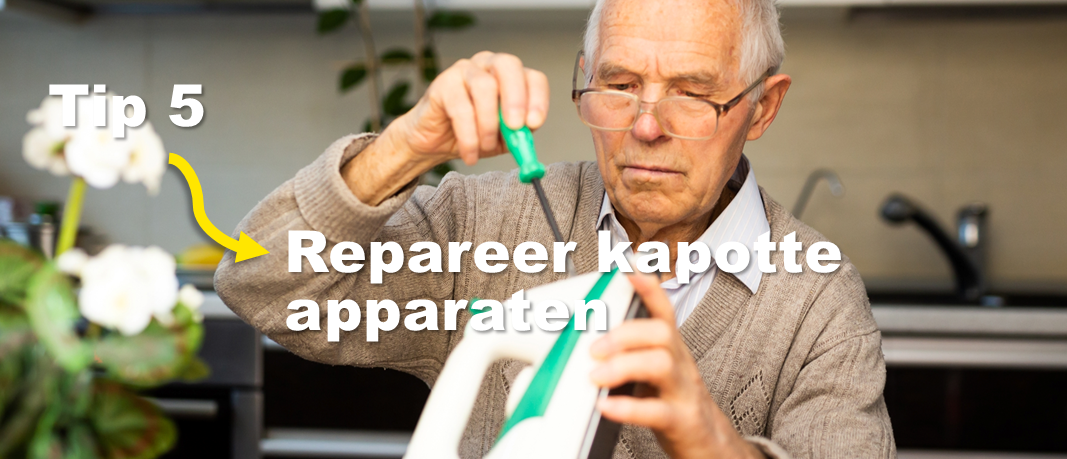 Tip 6 Save paper
Working digitally is the most normal thing in the world. And yet we use person on average 154 kilos of paper and cardboard a year. Save a lot of paper with a letterbox sticker. Such a sticker ensures fewer advertising leaflets. You can easily read the leaflets online. Listen to more tips in
the podcast by Milieu Centraal
.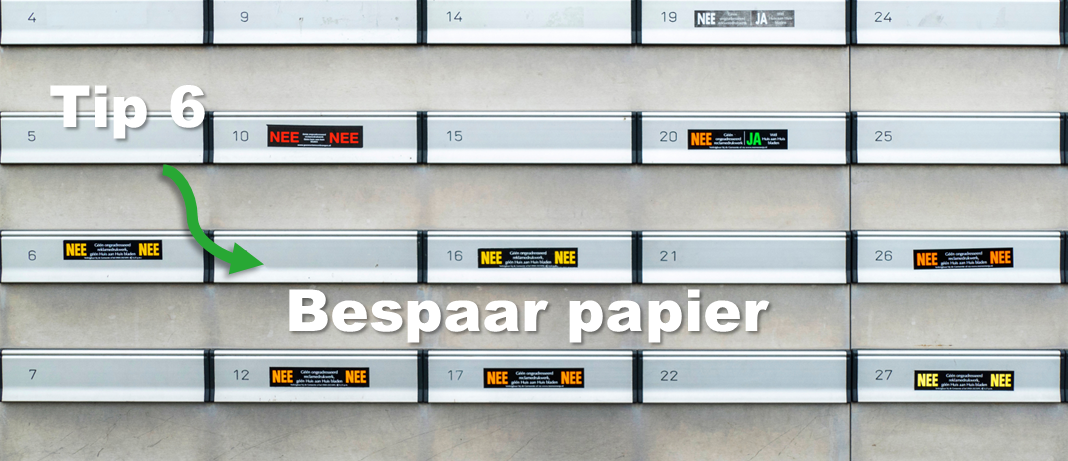 Tip 7 Put waste in the right containers
And do you still have waste with these tips? Then throw your waste in the right containers. That way, it can be made into something new. For example, your green waste will become compost again.