Waardlanden is a socially aware cleaning company. We work hard every day to help you residents in the municipalities of Gorinchem, Hardinxveld-Giessendam, Molenlanden and Vijfheerenlanden to keep discarded products and materials available for reuse and recycling in the best possible way. We do this by offering various options and services to separate waste and raw materials. Our spearheads are sustainability and corporate social responsibility.
Towards a new waste and resources policy
'Together for a waste-free and clean municipality' is the title of the new waste and raw materials policy plan. The title indicates the central goal Waardlanden and the municipalities want to work towards in the coming years. The plan describes the strategy and measures that should lead to more and better separation of reusable waste (raw materials) and reduction of the amount of residual waste. But also towards a cleaner municipality.
To substantiate the chosen strategy and measures, a scenario study was carried out, a catalogue of measures was drawn up and a vision document for the environmental centres was prepared.
The colleges of mayors and aldermen of the Waardlanden municipalities adopted the plan and other reports in early April 2021. The colleges submit the plan to the municipal councils.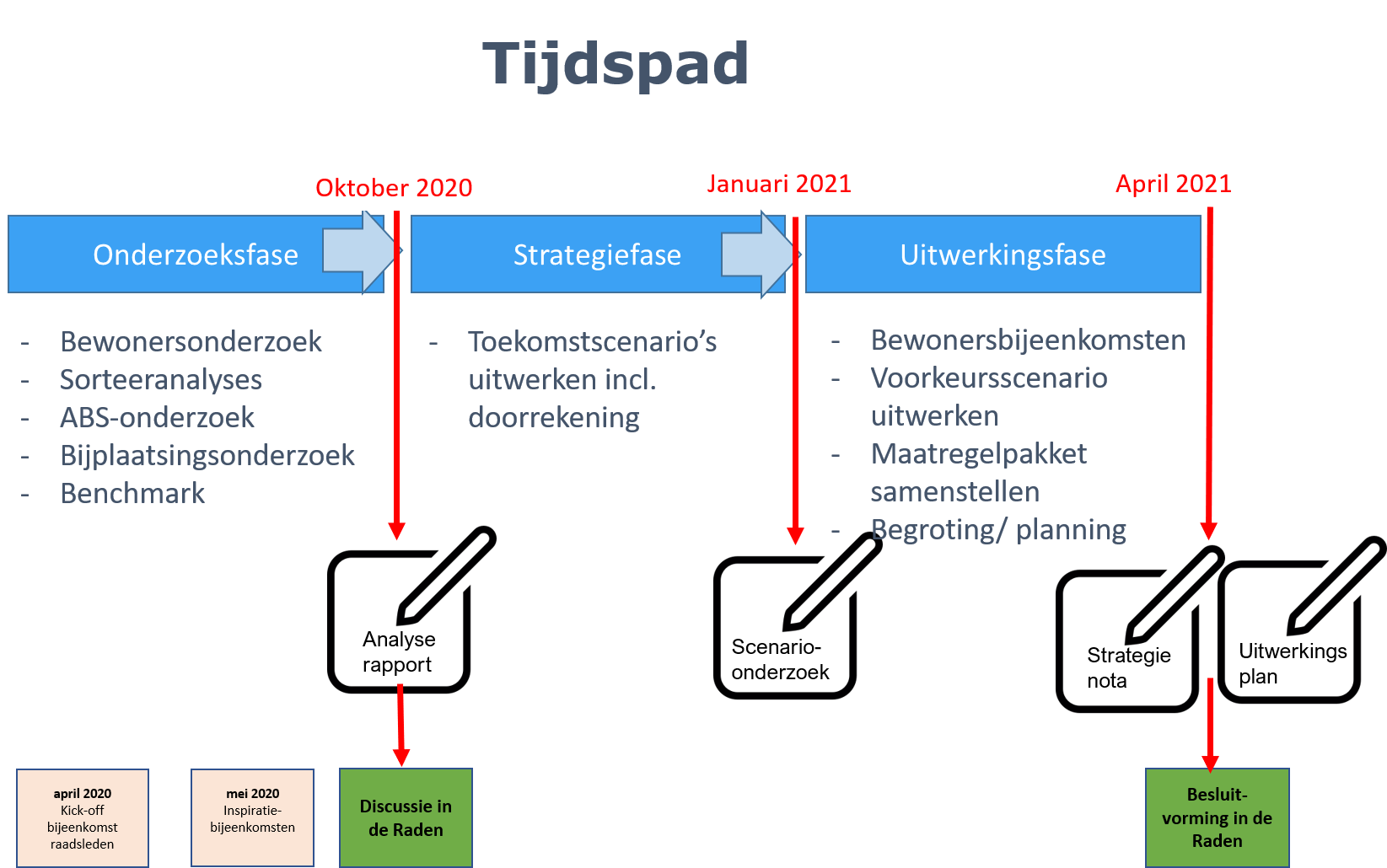 What do residents think?
Residents were explicitly involved in the creation of the new waste and raw materials policy. Wishes, motives and perceptions were inventoried in spring 2020 with a residents' survey. Good suggestions came out of this survey. We supplemented these suggestions with our suggestions and possible measures, and submitted them again in a second residents' survey in early 2021.
Want to know more?
Find answers to frequently asked questions about:
Is your question not here? And do you have wishes and ideas about 'more raw materials, less residual waste'? To the contact form, we are happy to help.