Litter lying around on the streets and in nature is called litter. Litter is left behind or thrown away by people. Examples include cigarette butts, chewing gum and packaging, such as drinks cans, bottles and candy wrappers. This causes a lot of annoyance. It is bad for people, animals and nature. Moreover, it attracts vermin and cleaning up costs society a lot of money.
Waste on the streets and in green spaces decays very slowly. Chewing gum only decomposes after at least 20 years, and a beverage can hardly decomposes at all. Some raw materials, such as glass and plastic, do not even decompose at all. Therefore, always throw waste in a public rubbish bin or take it home. This way, you can separate it properly. Drinks cans and bottles now have a deposit, so you can even return them.
Clearances
Would you like to keep your street, green area, schoolyard or shopping area clean and organise clean-up actions to do so, alone or with a group? We will help you with materials and tips. Together, we keep our surroundings clean and beautiful.
It is contagious: a place we actively keep clean stays cleaner. And clean-ups are fun to do, you're out and about.
How does it work?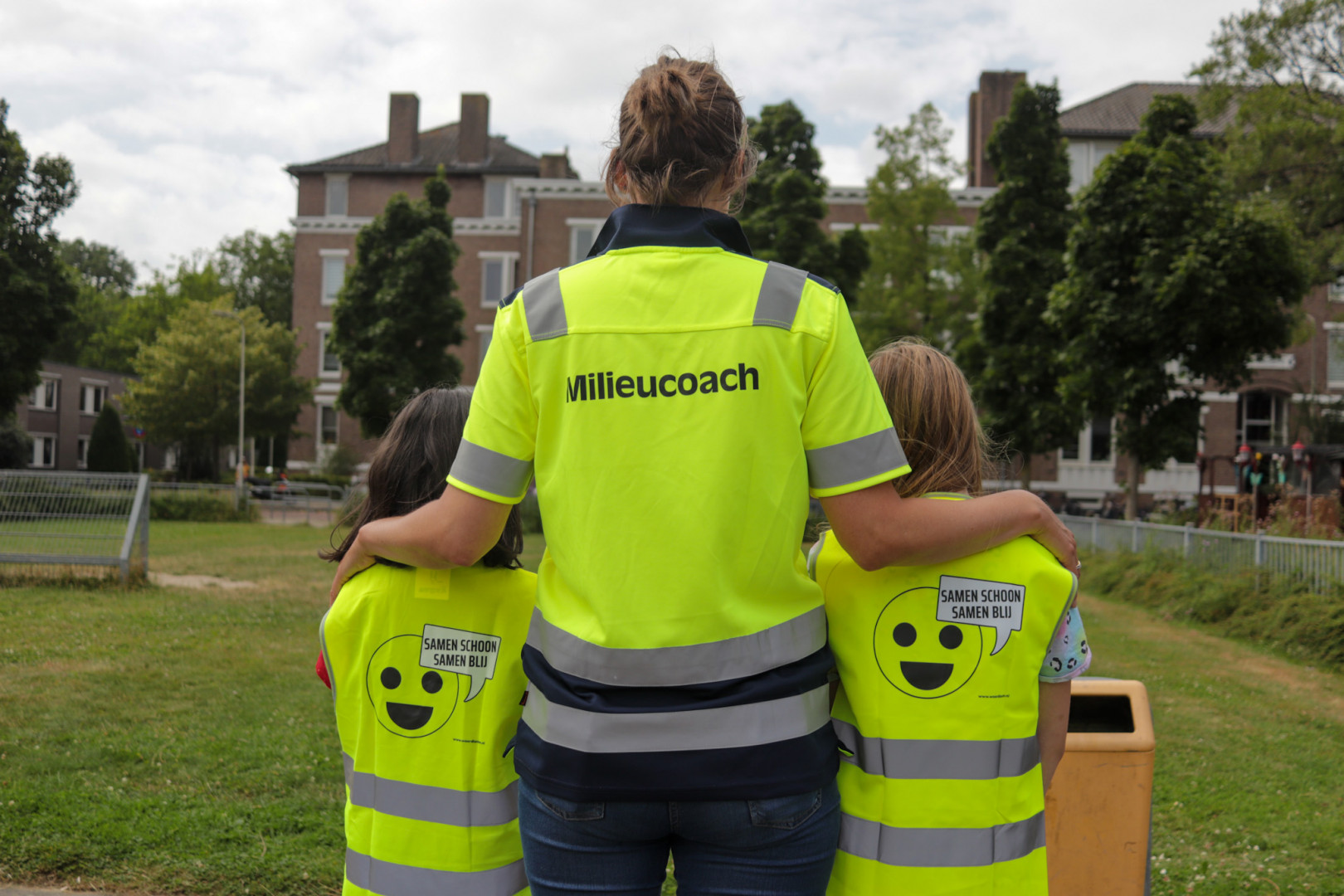 If you organise the action(s), we will help you with the necessary stuff:
Safety vests
Rubbish bags
Prickers
Gloves
Afterwards, we will come by with one of our trucks and dispose of the bags of litter. Or, if you occasionally have a full bag of litter, throw it in an underground container for residual waste in the neighbourhood. Get involved too!
> Send an e-mail to our environmental coaches Nelleke and Ingrid And we will work together.
Do you regularly pick up litter?
Waardlanden and the municipalities are very grateful to you for voluntarily picking up litter and helping to keep our beautiful surroundings clean and safe. Picking up any kind of litter is a step in the right direction towards making our region more beautiful and cleaner. Some pick up litter while walking the dog, others go out on a fixed day a week or month. As a litter picker, you decide when and how often you pick up litter.
Our newsletter for litter pickers
Our special newsletter for litter pickers will keep you informed from News, campaigns, interesting facts and results around litter.
Also want to stay informed?
> Sign up quickly and easily for our litter picker newsletter